It has been quite a while since I last posted. I have not been feeling too well with the cyst and all so I took a little break. My friend Lisa took the kids because after the last post I had to go back to the ER and spend the night due to horrible pain. It turns out the the cyst had started to hemorrhage. The pain was the blood entering into my abdominal cavity...YAY! :P It was the worst. I had to have so many invasive tests done and in the end there is nothing they can really do for you. I have to go back in next month to have it checked. If it is not gone then they will do surgery. So while Lisa was watching the kids she was filming them and asked them what they wanted to be when they grew up. Her little girl Julia said a princess. She asked Asher and he stopped what he was doing looked right at her and said "When I grow up I want to be a sunflower" What a riot!! I didn't even know he knew what a sunflower was! I did some scrapping yesterday and surprisingly this page came together in under 3 hours! I know CRAZY!
I used the grommet overlays that Christina Renee at www.funkyplaygrounddesigns.com so graciously gave to me, I love these things!
I also used the wonderful papers from Janel Kretschman at www.pinkpoodlestudios.com (not open yet) the papers are called "Acid Rain"
You can check my gallery for the other credits. I have been stalking Weeds and Wildflowers for about a week waiting for their new kit to arrive and last night it did and man was it worth the wait!! Gorgeous!! Their website is: http://weedsandwildflowersdesign.typepad.com/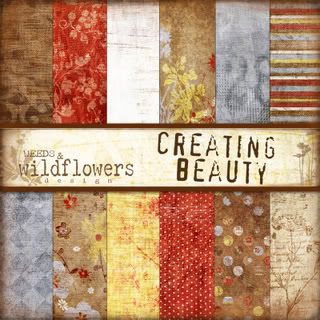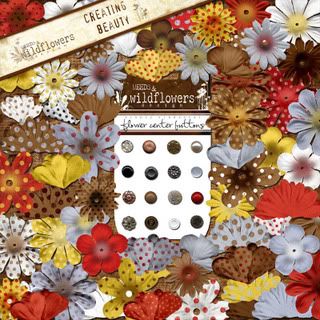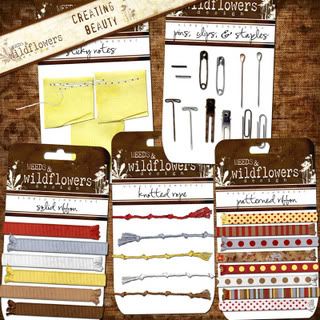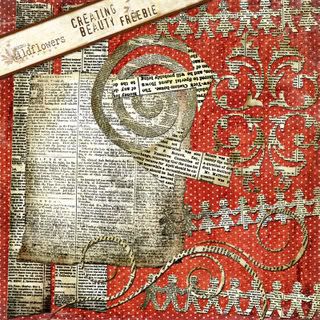 Can you believe all that for $6.50!!! Outta this world!!! Those flowers are so stunning!! I so want to be on their CT! I think I would give my right arm! Well Today I did some visiting teaching in the form of a brunch and it was really nice. It is nice to get some face to face adult interaction sometimes. Well that's it for now. Peace out.