It is official as of today, I am on Lauren Grier's "Punky Girl" creative team at the Sweet Shoppe! I am so excited and can't believe that I was chosen. Lauren's style is so fresh and funky, I love it! I get to sport the cute blinkie everywhere I go:
I worked with her collaboration kit with Shawna Clingerman called Extreme Collection. I used the skater kit: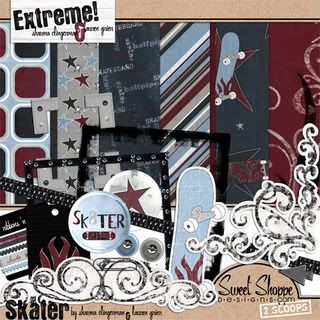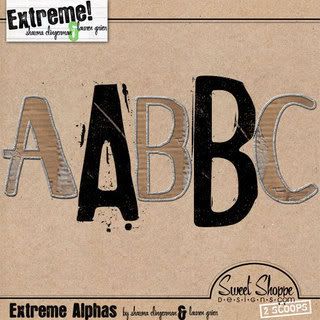 Here is the whole collection, it is perfect for those with boys!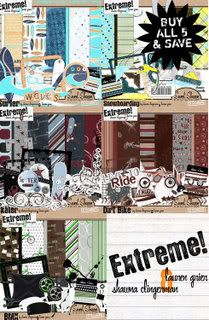 And she and Shawna also made this adorable new girly kit called Inverted Doodle Love (inside joke on the name, don't ask) ;)
I can't wait to use it! I almost forgot to post my page I made with the skater kit: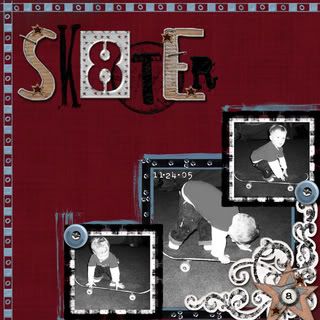 It was so nice to have Aaron home with us today :) YAY!!! We had a fun day and even went to the park to feed the ducks and play at the playground! Cute pics coming soon.