Today is Easter, what a wonderful day! I felt so enriched going to church today. The lessons were just what I needed to hear. They were about bearing your testimony and how you may not "know" that the church or teachings are true unless you have the spirit manifest the truthfulness unto you. Then you can say you "know" That was so powerful to me and I have struggled with that. How can I say I know when it is more like I believe and hope that it is true. I need to be striving to feel the spirit and have the truth manifested to me. Talk about a break through for me. Yesterday we had a fun day with the kids. Asher has been sooo excited about Easter this year. He has been talking non stop about the Easter Bunny and how he was coming. We dyed eggs and hung out. Last night the kids got a plate of carrots for the bunny and set them out by their baskets. Asher got up really early and we woke up to him talking to himself in the living room about the loot he had gotten. It was pretty cute :) He was really good in primary today!! Yay!! The first time ever. What a nice thing to hear. I have been released from my calling as a sharing time teacher and have a new calling. I will post about it when I am set apart. I have done a bunch of scrapping since the last post and my designers have come out with a ton of cool new products! I will do products first and then my pages.
Meredith Fenwick came out with a tone of stuff:
This the mini kit she did for the April DAM magazine available at the Sweet Shoppe.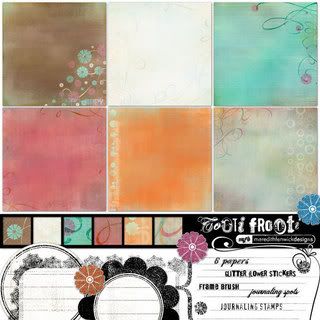 This is called Tutti Frutti and is available through Scrapbookgraphics.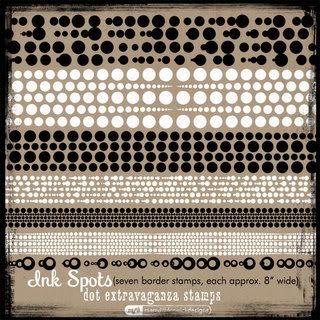 She has these cool new Ink Spots love them! Available at the above mentioned.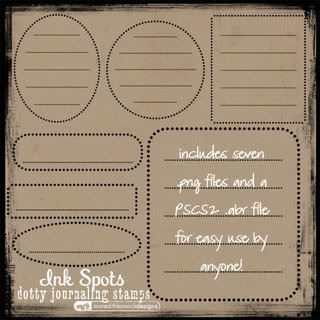 more Ink Spots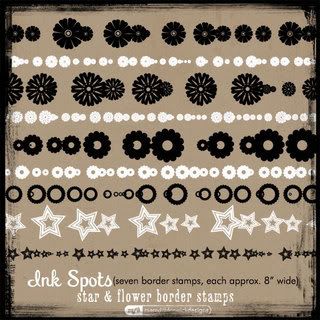 Even More!!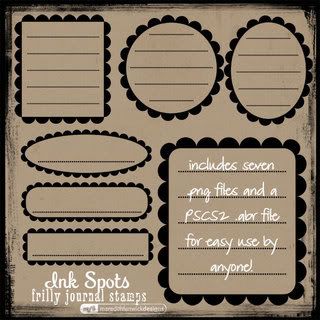 More journaling stamps, love these!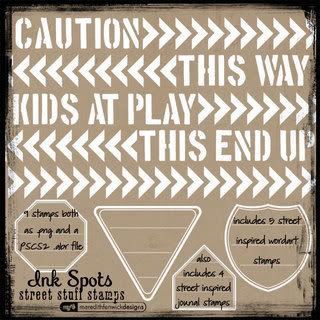 These are so cool and I have the perfect page in mind!
Ok on to Lauren Grier: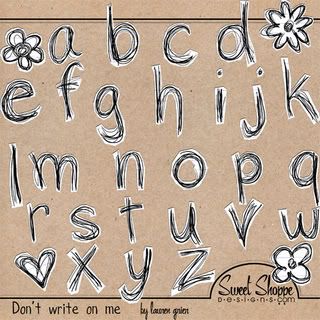 Cool scribbled alpha! Available at www.sweetshoppedesigns.com
This is so punk rock and I love it!
Also punk rock!! Used this already :)
Ok Teresa's Turn: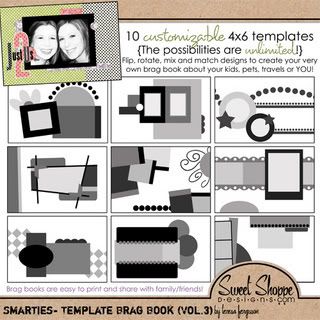 Cool brag book templates that I already used.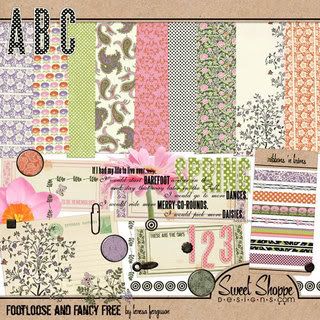 Cute new spring kit! These are both available also at the Sweet Shoppe!
Ok, on to my pages ;)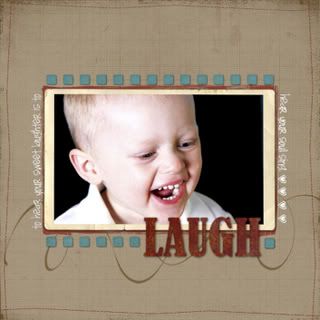 This is for Mer's team. I used her new legible kraft papers and the swirly things too. Everything by her. The journaling says, "To hear your sweet laughter is to hear your soul sing." I made that up folks!! Pretty good if I do say so myself ;)
The photo is by Stephanie Winger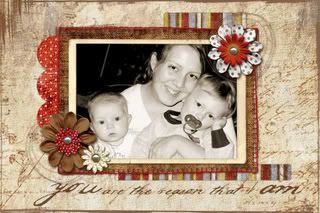 This is for Teresa's team. I used one of her new brag book templates. I am going to frame this and put it in the living room. I love this photo of us and the kit is gorgeous! It is the Weeds and Wildflowers "creating beauty" kit. The journaling says "You are the reason that I am."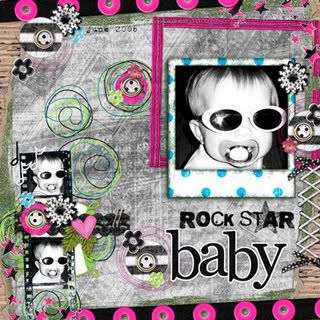 This one if for Lauren's team using her "Say it Ain't so" Kit. I did the Treat of the Month Challenge at the Sweet Shoppe by lifting a page from the fabulous Yen. Here is her page: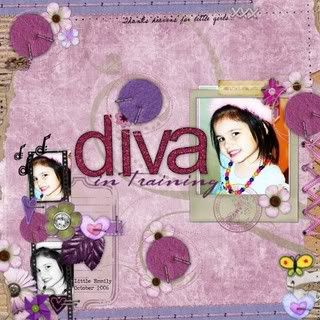 Loved this photo of Violet and decided to go with the punky rock and roll theme. Made the photo really stark b&w and went for really bold and bright colors. I really love the result!
I made this for Easter!! Love this photo and found this cool grass for free online! I also used this cool torn frame by Faith True. Some people left comments saying it looks like he is lying in the grass! I didn't mean to do that but what a cool result!! I got the inspiration from Kellie: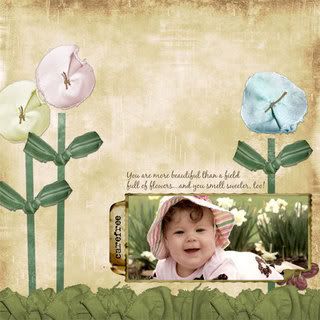 Isn't her little Millie the sweetest thing ever?
Asher is being really funny and cute right now! He and Aaron are using our web cam to take silly pictures and Asher is really hamming it up over there. So fun when he isn't throwing a huge tantrum for once. Well that's about it for today. Peace out!